White House Affair: An Enemies to Lovers Romance
The Order of the Dark Rose (The Cursed Mage Case Files Book 1)
The Edge of Revolt (The David Chronicles Book 3)
Playing the Pauses (Sex, Love, and Rock & Roll Book 2)
Shifters Hunt: Shifters Hunt Romance Boxset Books 1-4
The Bloodless Assassin: A Quirky Steampunk Fantasy Series (The Viper and the Urchin Book 1)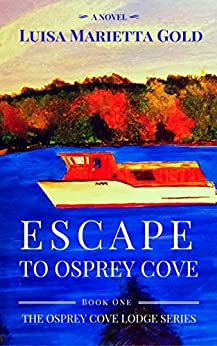 Escape to Osprey Cove: Book 1 of The Osprey Cove Lodge Series
Friends: Voices On The Gift Of Companionship
My Voyager: Rendezvous With Love (Legendary Rendezvous Book 1)
BECOME AN ELITE REVIEWER!
Marly In Pieces.
Drunk on a Plane: The Misadventures of a Drunk in Paradise: Book 1
Spirit of the Amaroq: A Story of Salvation
SCHOOL OF HARD KNOCKS: An Amateur Sleuth Whodunit (A Ginger Barnes Cozy Mystery Book 3)
(Not) The Boss of Me: A Billionaire Boss Romantic Comedy
Pitch Black
His Hands were Quiet (Zachary Goldman Mysteries Book 2)
Getting Lucky (Holiday Romances Book 1)
Stealing Time
Remember Me? : (Book One): A DCI McKenzie Crime Thriller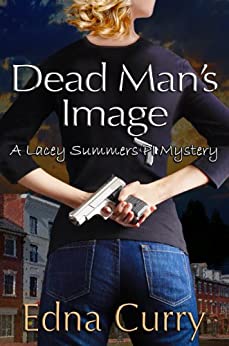 Dead Man's Image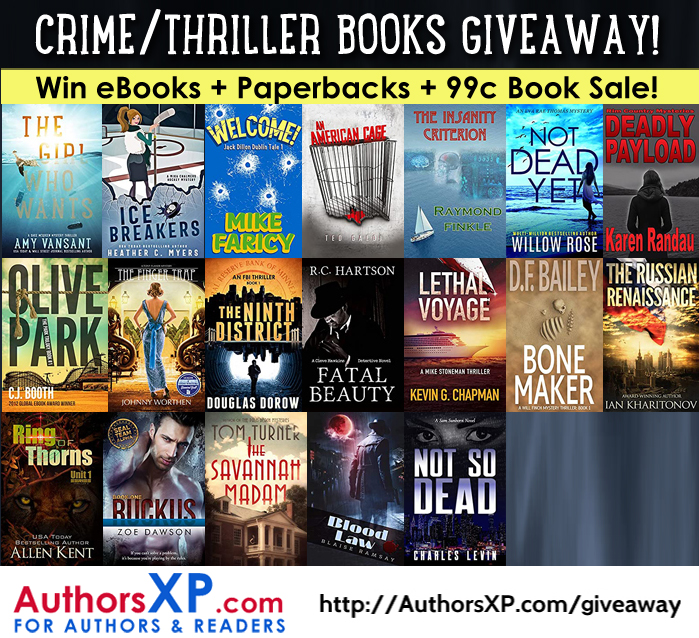 Crime/Thriller/Suspense Book Giveaway!
Her Billionaire Daddy (Western Daddy Doms Book 1)
The Tempting of a Devilish Lord (The Lords of Scandal Row Book 2)
Tales of Ferrês (Legendary Tales Book 1)
Bad Blood (Exiles Book 1)
Croissants, Crimes & Canines (The New Orleans Go Cup Chronicles Book 9)
Kids Say The Darndest Things To Santa Claus Volume 2: 25 Years of Santa Stories
Regency Christmas Box Set: Risking it all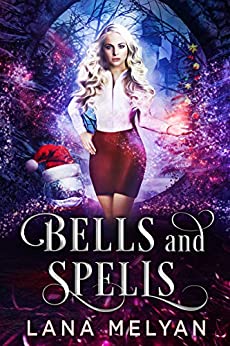 Bells and Spells
NEW RELEASE! Save $2 Pineapple House Hunter
Prey for The Dead
The Reluctant Witness: A Carlswick Mysteries Christmas novella (The Carlswick Mysteries Book 1)
Remedial Rocket Science: A Romantic Comedy (Chemistry Lessons Book 1)
The Littlest Bell Ringer
Will You Always Be Here?
Chasing Rabbits: The Lost Fae Princess (The Underground Book 1)
Her Best Shot (Hot & Nerdy Book 1)
Bitterburn (Gothic Fairytales Book 1)
The Solitary King (MMF Bisexual Menage Romance)
French Restitution: A heartwarming suspenseful romance (Rendezvous with Danger Book 1)
The Master's Child Box Set One: A BDSM Menage Erotic Thriller
Breaking His Code: An Away From Keyboard Romantic Suspense Standalone
Valkyrie 101
Borrowing Amor
City of Wishes 1: The Memory Thief
Freedom (F-BOMB: SEALs Love Curves Book 1)
The Faerie Guardian
Sign Off (Caught Dead in Wyoming mystery series, Book 1)
The Redesigned Ranch